Montgomery Area Food Bank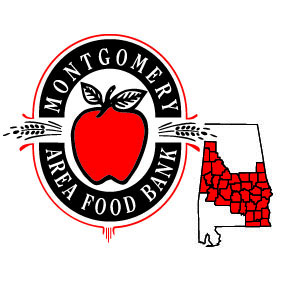 521 Trade Center Street, Montgomery, Alabama 36108

Enhanced Volunteer
---
"THE MONTGOMERY AREA FOOD BANK (MAFB)¬†is a 501 (c)(3) non-profit, doing everything possible to combat hunger and food insecurity in 35 of Alabama'Äôs 67 counties through a framework of philanthropic, logistic and educational programs. We connect people, food and resources to satisfy emergent hunger needs, while targeting healthier outcomes and self-sufficiency.
 
We routinely interact with municipal, state and national organizations including; U. S. Departments of Agriculture, Public Health, and Human Resources, Family Guidance Center, Hands On River Region, and the Salvation Army. As well as FEMA, and the American Red Cross during times of emergency and disaster relief.
 
We are responsible for four Partner Distribution Organizations (PDOs) Рsmaller Food Banks in Tuscaloosa, Selma, Auburn and Dothan. Our support extends to more than 800 local community agencies throughout 24,921 square miles of metropolitan and remotely rural areas. Our efforts are orchestrated by fewer than 30 professionals who are aided by a daily average of 10-15 unpaid volunteers. Of course this is all done at no cost to those receiving assistance.
Find volunteer opportunities, here."